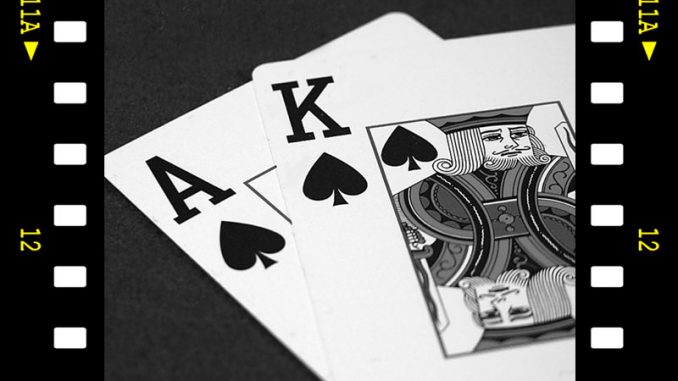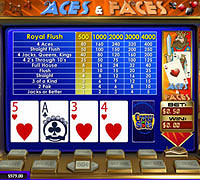 At a glance, a Video poker machine looks very similar to an online slot, but these two games have considerable differences. Video poker games allow players to make certain decisions that will influence the whole outcome of their game. Based on a gamblers Poker strategy, he can increase his winning odds tremendously. Although Video Poker games require some strategy, it is considered one of the easiest casino games to play. Online slot machines however do not allow players the opportunity to influence the result of the game. One of the best advantages of online slots is that gamblers can play without thinking, and can even set auto spins so that the machine does the work for them.
Video Poker Bets
Different video poker machines offer different fixed payouts that depend on the cards. Once you open a video poker game, the first you should do is to check a paytable. Then choose your bet. The bets are often made in coins so you need to pick a coin value appropriate to your bankroll. There are many video poker machines that can be played only with one penny. If you are a newbie, it is highly recommended that you do not bet large stakes on the beginning until you get familiar with the game and master your skills and strategy.
Video Poker – How to Play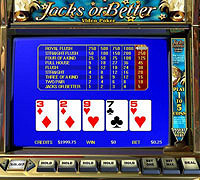 Once a player has selected his bet, he must click the Deal button and 5 cards will appear on the screen. The player must then choose the cards he wishes to hold and click on them. Once this has been done, the player must click on the Draw button to receive new cards, and if they complete a winning hand, the respective payout will be made. Players must remember, that even if they have high value card, they must not hold them. Only hold the cards that will constitute a winning hand. If a players discards the useless side cards, he will open up more space for the new cards and increase his winning odds.
Progressive Video Poker
Gamblers should look for profitable Video Poker machines that contain Progressive Jackpots, as they pay out randomly. Players do not need to place any special bets or form any winning combination to win the Progressive Jackpot. Progressive Jackpots are often larger than the main fixed pay outs.
Video Poker Software
Players need to find a reputable casino that has a wide variety of online no download video poker games, and it is advisable to read through a few casino reviews before making their choice. Once the desired casino has been chosen, the player can then either download the software onto their computer, which will not take more than a few minutes to complete, or they can play the no download video instantly. The no download version is convenient as it allows players to enjoy games at any time on any computer.